uh oh...
News flash... the Hubble Space Telescope was recently reoriented to observe a here to fore uncharted area of the universe and has stumbled upon.... THE ALMIGHTY HAND OF GOD!!!... and he appears to be PISSED!!! He's flipping us the COSMIC BIRD!!!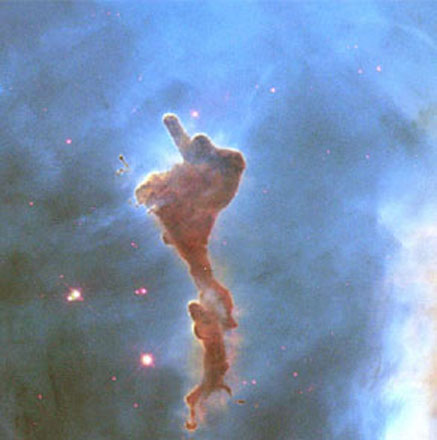 maybe it's time we got our shit together and started playing nice with each other....
if you want me, I'll be under my desk...
later.