---
it is a strange, strange world...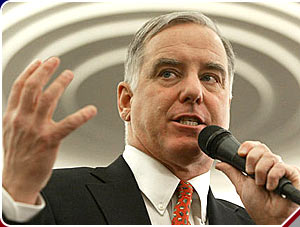 ...Howard Dean emits a strange, ripple like aura during a speech...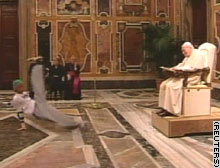 ...meanwhile, at Club Vatican, 'da Pope-master JP gets his freak on, digging on a Polish break dancer! waddup wit dat?!?!?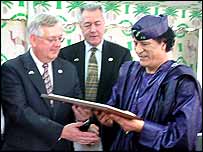 and last, but definitely not least, former Libyan despot, recently turned good guy Gaddafi, tries to crash the Golden Globe Awards in a stunning Bett Midler castoff...
---