what am I listening to..?
nada...
---
now, come on...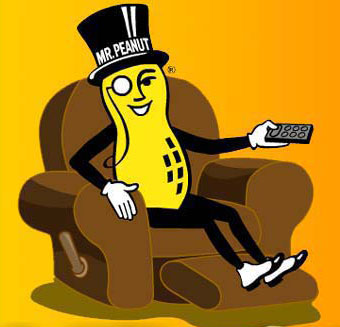 you've got to admit, this guy is tres scary... maybe it's the black tights... or the spats... or that monocle, after all, the only people who wear
monocles
are those scary, nasty nazi fellows in those old movies... whatever it is, this is the stuff that nightmares are made of. i think i'll have some fun with photoshop and mr. peanut later tonight... feel free to join in...
later
---