the quest...
for goth entertainment ever goes on...
here's a newly found band that I find quite impressive...
RazorBladeKisses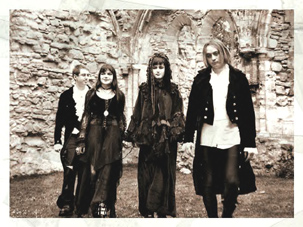 Neo-gothic for sure, but a surprise awaits you... some of their vocals are performed in classic Persian, something I've never encountered before. You can hear some of their stuff for free at the
Imperia
web page.
Sadly, they seem to be doing only gigs in Europe... perhaps they will appear at the next
ProjektFest
, when and if it ever happens. One can only hope...
geez, I had to edit this post three times for typos... I guess a couple of pints of Irish Ale on an empty stomach are not good for typing... but I feel
so
good...
later
pearls before swine...