shithead...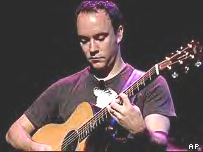 The Dave Matthews Band tour bus dumped eight hundred gallons of human waste into the Chicago River while driving to a show, showering unsuspecting tourists in a boat on the river with the filth. I suppose he was going to a show where he took every opportunity to trash President Bush and his environmental policies. Typical Democrat asshole...
This is my last post until Monday, I will be busy working at the
Monster Mania
Convention, doing security and generally helping out with the guests and crowds. Last year it was goths galore, so I'm looking forward to mingling with my kith and kin again this year. Have a wonderful weekend. Enjoy the beautiful full moon on Sunday, it's the full Sturgeon Moon!
see you next week!
pearls before swine...