This Old Lair...
work on remodeling the kitchen continues... or should I say it goes on and on and on..? We did make an interesting discovery yesterday, though. I had to remove one of the ancient doors that separates the kitchen from one of the small utility rooms in order to square off the top, which had a distinct rise from one side to the other. After doing so, I then had to remove the trim on what used to be the high side so I could trim it to match and when I pulled it off, I discovered the remnants of some very old wallpaper.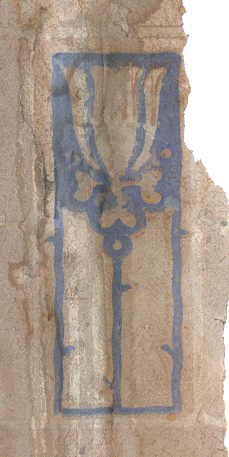 It's interesting that we're trying to recreate the atmosphere and look of a kitchen from the 1920's and discovering that at some point in the Manor's past, this very cool Art Nouveau / Art Deco wallpaper once graced the walls. We're trying to decide how to work this design into the new kitchen, maybe as a stencil somewhere.
Perhaps the spirits that share the Manor with us are guiding our hands in this...
pearls before swine...