gabba, gabba, hey...
in the twilight days of rock, before the dark days of goth, there was punk...
and when you mention punk, two bands come to mind... the Sex Pistols and the Ramones... well, we've lost another Ramone. Johnny Ramone passed away from prostate cancer the other day, lovingly attended by his family and friends like Rob Zombie and Pete Yorn at his bedside. Johnny was a good guy. He was the glue that held the Ramones together through thick and thin.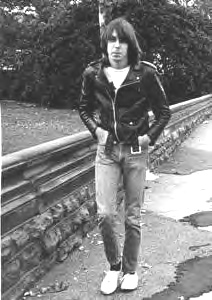 Thanks, Johnny, from all of us who suffered the bruises and bloodletting in the mess while you and the guys churned out Blitzkrieg Bop in CBGB's... I hope you find your peace, but don't stop kicking ass, where ever you are.
I'm going to put on some of my scratchy old Ramones LP's tonight, suck down a six of Beck's and celebrate your life... and mine.
rest easy.
pearls before swine...