NEWS FLASH...
President Bush nominated Margaret Spellings to the post of Secretary of Education today...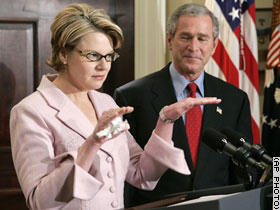 Here he is admiring her, ummm, qualifications...
After which, he choked a chicken...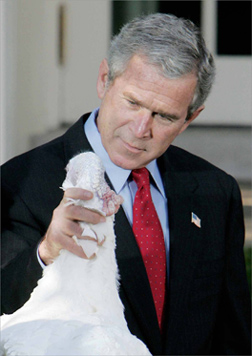 I mean, pardoned a turkey in the annual White House Turkey Amnesty ceremony...
I've gotta stop drinking so much coffee during the day...
pearls before swine...