In the end...
there will be the British...
A baby giant anteater was born at the London Zoo recently and was shown to the public today.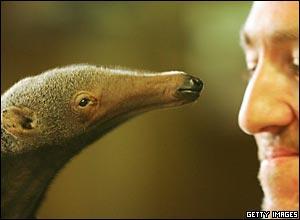 I honor of this great occasion, people with big noses were admitted to the zoo for free..
You could never get away with that here, the ACLU would have a fit, then they would have an orgasm...
That's why there will always be a Britain. They know when to take things seriously and when to have fun, something that we seem to have forgotten...
indeed...
pearls before swine...