hmmm...
I was initially pissed off when reading this article in
The Sun
, as, once again, it seems that someone has given in to more whining of the Musilm community. Actually, I was a little more than pissed off, I was seething. Yes, that's the word - seething - until I scrolled down a bit to see that, at the bottom of the article, was an ad for the DVD version of
"Kingdom of Heaven"
, which is full of great heathens being slaughtered by Crusaders action. I'm glad to find that at least one Brit sees the humor in it all.
As for any of the barbarians that might read this, all I can offer is this...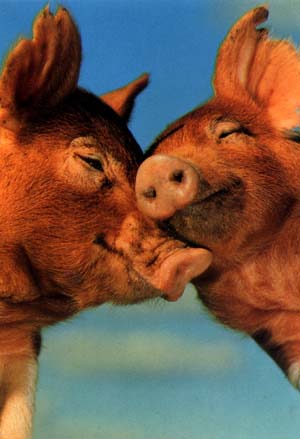 Here's a little piggy lovin' for you. Have a nice day.
pearls before swine...