sorry...
I've been busy as the Dickens the past week... (gotta look up the origin of that one someday)
That was the wonderful character actor, Grady Sutton, in the last post, props to my bro Doug for coming up with the correct answer!
Let's see, what's been going on...
Got a new toy, a Bosch 1854AVS jig saw. Killer. Hours of fun planned for that thing.
Suffered through the deluge of last week, the leak in the bathroom ceiling is giving me fits, I can't find where it's coming from... I'm going to rip off the flat pitched roof in the spring and put on a gable roof, maybe that will fix it once and for all.
Heading to the wilds of Pennsylvania this weekend to the set of the zombie movie I'm in to do the outside shots that will be the end of the film, the inside stuff will start filming in January, with a premire date set for May. Picture to follow!
Lots of roller derby stuff going on, our first closed scrimmage is this coming Monday, sort of a dress rehersal for the upcoming exhibition matches later this year, if all goes well.
Going to see the rock opera "Van Helsing's Curse" next weekend, a Dee Snyder production. Can't wait!
Roller Derby Halloween party at the rink on the 30th!
Then, a two week marathon of finishing up the kitchen counter tops, putting in the new sink, fixtures and plumbing, the new trim around the door going into the dining room, so it's all ready to go for Thanksgiving!
Here's some cool Halloween stuff for your desktop. Just copy them and tile them for the full effect!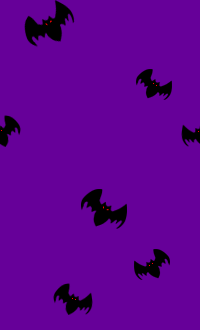 Have fun, be back on Monday with tales of zombies in the woods!
later.
pearls before swine...