"it's a clinker..!"
He played Mike Hammer... He played Kolchak the Night Stalker...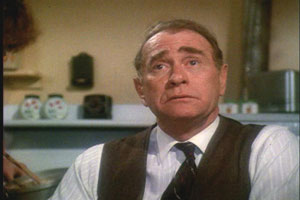 but as far as I'm concerned, he will always be "the old man...".
The world got a little smaller and a little less funny when Don Knotts passed away, but it got even smaller and Christmas will never be the same with the
passing
of
Darren McGavin
.
His perfect portrayal of everyone's father in A Christmas Story is something to behold; It is such subtle acting that you have to really pay attention to see what a great performance it really was.
So, fare thee well to "the old man". May there be a constant supply of Turkus Americanus, cheap fuses and no hound dogs nor furnaces in that better place.
Thanks. I am missing you already.
what say you..?